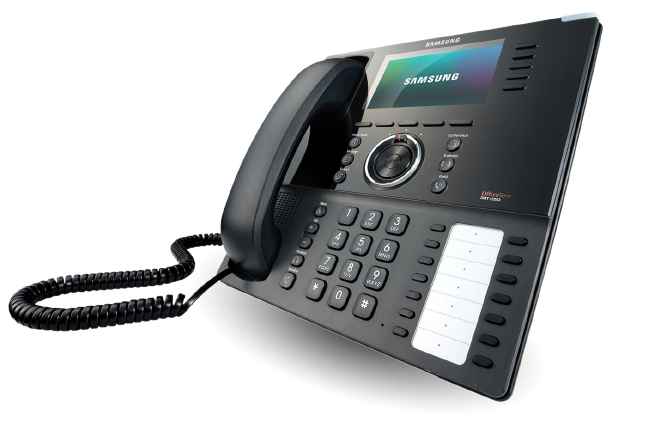 Telephone systems are a critical component of business. To help increase our customers' productivity and efficiency we provide, install and maintain enterprise-class systems with powerful feature sets.
We work with offices ranging from a single phone to hundreds of users scattered around the world. Whether you need basic voicemail or a full suite of Call Center applications, we will develop the system ideal for your work environment.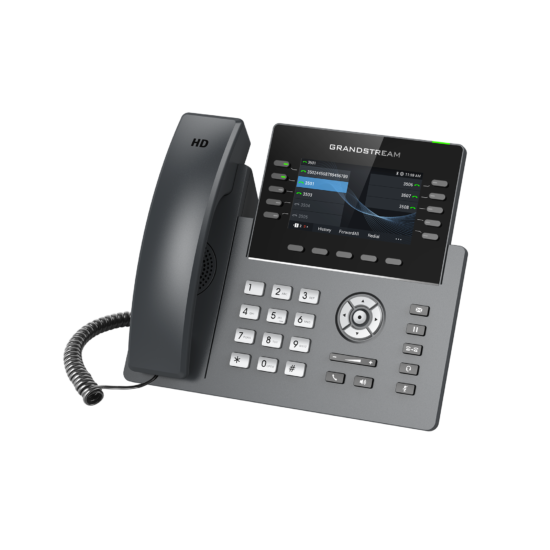 IP platforms drastically reduce your long-term hardware costs. They also provide a reduction in maintenance costs and simplify system installation.
We feature premise IP phone systems from IPitomy®, a Florida company, and Grandstream®, a leading global value brand.  Both produce pure IP PBX systems to leverage the power of your data network.
We also offer our own Cloud PBX, allowing you to multiply the connections between your office phones and your customer base.  An active Internet connection is all you need to place, receive, and process phone calls and voice messages.  Work from home, or from your mobile phone, without disconnecting from your office system.
Digital Phone Systems
We service digital phone systems from leading manufacturers.  Digital systems offer great reliability and low monthly cost, and we keep them operating for as long as they continue to save our clients time and money.  As maintenance costs continue to rise, it may be time to consider a change to one of our IP options, whether premise or Cloud based.  Discover the power and flexibility of IP!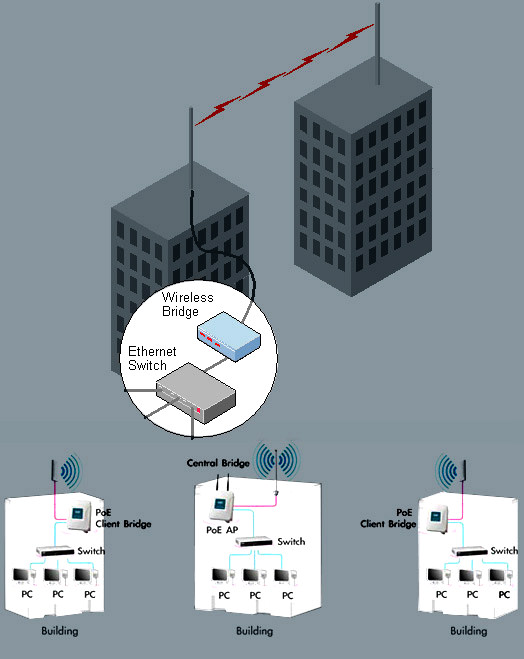 Wireless is often the best solution to connect remote sites to the main office. Golf courses, schools, lumber yards, constructions sites, quarries and any other campus environment can take advantage of wireless bridging to save thousands of dollars in wiring costs.
We offer powerful and affordable wireless solutions for your remote connectivity needs. Cameras, phones, PoS systems and remote PC workstations—they will all operate flawlessly on your properly installed WiFi bridge.
Remote IP phones or cameras
Connect a site trailer to the main building on a job site
Connect two offices on opposite sides of a building or courtyard
Easily cross the street with WiFi instead of hard cables
Wireless Distribution Service for your clubhouse guests
Large area WiFi for warehouses, tennis courts and gymnasiums
Indoor and outdoor access points
Low profile and weatherproof designs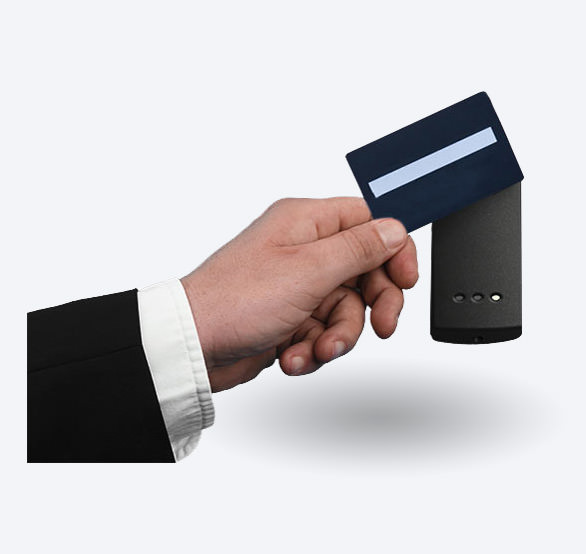 We offer many levels of access control to protect your office from unwanted entry. From simple door phones connected to your phone system to complete site control with entry reports, we will find the best method for your business.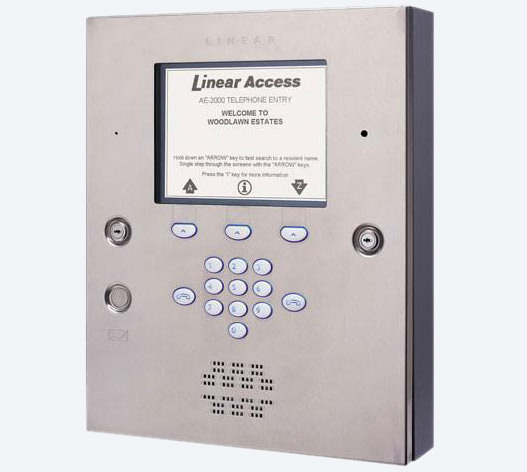 Telentry Systems are typically used in condominium buildings without on-site security. A visitor or vendor can scroll through the list of residents and place a call to the resident through the speakerphone. The resident can then "buzz" the visitor in by pressing a digit on their telephone. Telentry systems also allow entry by access code to let residents, guests and select vendors enter the building without fishing around to find door keys.
Now, with IP connectivity your telentry system can connect via a mobile app, allowing full video calls between the resident and guest before unlocking the door!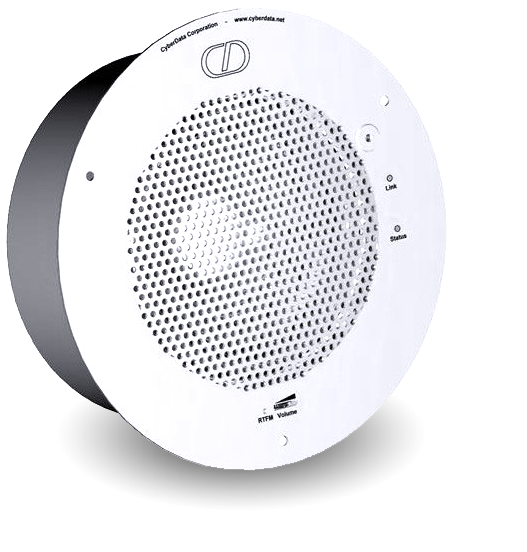 We install and maintain the music and paging equipment required to complete your business' communications system. This can provide the sounds needed to keep your customers company while they wait in your office, while they're on hold, or to page warehouse staff.
Message-on-hold hardware and productions
Overhead and background music
Office and warehouse paging solutions
IP page speakers
Streaming music players for On Hold music
Indoor and outdoor speakers for retail, club, and industrial applications
Industrial and HiFi options
PA systems for club events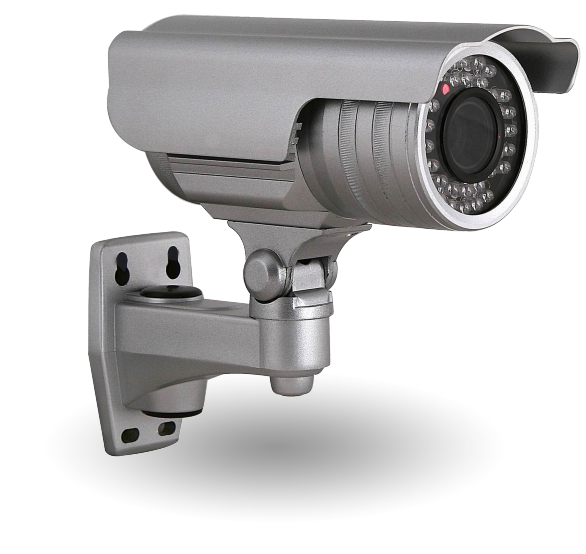 We offer flexible and scalable video security products from the industry's leading manufacturers. These allow you to capture images from any vantage point, record license plates and receive e-mail notifications on after-hours motion events.
HD cameras in analog and IP
180-degree panoramic views
Pinhole cameras
License plate recognition
Stand-alone DVR/NVR
PC-based IP video management software
PTZ cameras
Web-based recording management
Mobile apps for Android and iPhone
Live view via VGA, HDMI, or web browser
Edge recording solutions
Indoor/Outdoor and vandal-resistant cameras
Full-time, motion, and event recording
Event notification via remote playback
Record export
1.3 to 5 MP cameras