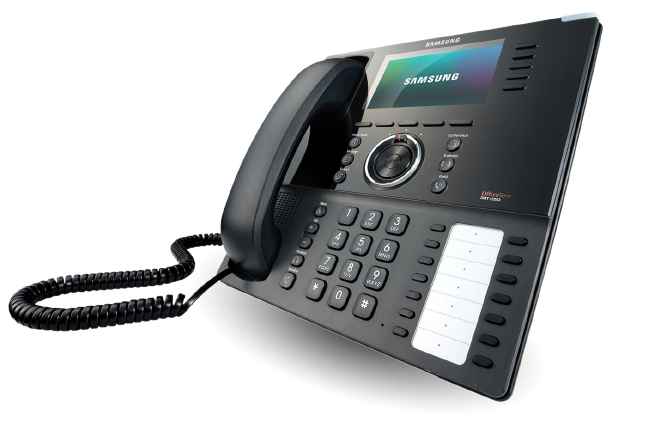 Phone systems are a critical component of business. To help increase our customers' productivity and efficiency we provide, install and maintain enterprise-class systems with powerful feature sets.
We work with offices ranging from a single phone to hundreds of users scattered around the world. Whether you need basic voicemail or a full-suite of Call Center applications, we will develop the system ideal for your work environment.
IP Phone Systems from IPitomy®
IP platforms drastically reduce your long-term hardware costs. They also provide a reduction in maintenance costs and simplify system installation.
We feature IP phone systems from IPitomy, a Florida company producing pure IP PBX systems to leverage the power of your data network.
| | |
| --- | --- |
| SMART PERSONAL CONSOLE: | is accessible through any web browser and can be used by any user. Simply login to the correct extension and configure the extension's settings. |
| INDIVIDUAL EXTENSION FORWARDING: | can be set for users on the system and allows for calls to be directly forwarded to any internal location or any external number. This feature can easily be activated and deactivated from your IPitomy® phone or your mobile phone. Forwarded calls can be transferred even from your mobile phone or landline! |
| CALL RECORDING: | can allow any user to record calls with the touch of a button. Automatic Call Recording is also available as an optional feature. |
| MEET ME CONFERENCE BRIDGE: | allows conference calls to be hosted by users and includes advanced features like announce on entry, mute/unmute users, remove users and more. It features two available conference rooms, each supporting up to 16 users. Passwords and entry features are fully customizable through the web interface. |
| BRANCH OFFICE: | allows you to connect multiple sites together and use them as though it was one system. |
| CALL REPORTING: | provides a full list of call activity on the system. |
| SYSTEM MONITORING: | allows an administrator to monitor all extensions, SIP Providers and Branch Office Connections. |
| DIAGNOSTICS: | can be turned on/off and viewed by an administrator through the web interface. |
| IPITOMY® DIALER: | allows a user to call any number stored in their Outlook Contacts or browser with the click of a button. |
| Q MANAGER: | (Optional) offers presence management, text messaging, monitoring of the extension status of other users in the system and provides call control on the desktop for fast call handling and advanced functionality, such as call recording and coaching. |
| FOLLOW ME: | can ring your desktop phone or any number of alternative phones simultaneously. Receive calls on your mobile phone while away from your desk. Follow Me can be enabled after a configurable amount of rings and then begin trying other phones all at once or one at a time. |
Digital Phone Systems
We feature digital phone systems from ESI® and Samsung®. Both provide superior reliability and are extremely user-friendly, letting you take advantage of the most important features for your business.
ESI
ESI delivers user-friendly, scalable communications solutions, helping your business to grow and thrive. We offer entry-level system bundles to make it easy to jump right in to business-class features.
Voicemail Features:
Built-in voicemail
Up to 128 voicemail channels and 1200 hours of message storage
Blue voicemail key on ESI desktop phone
Off-premises message delivery (cell phone or pager)
Urgent message notification
Multiple mailbox types, including group, broadcast, informational, cascade notification, guest and QandA
Restores each mailbox's 10 most recently deleted messages
Quick Groups™ for one-step moving of a voice message to other user mailboxes
Quick Move™ for saving a message to other user mailboxes during call recording
Virtual Mailbox Key™ for monitoring of additional mailboxes
Off-premises "reach-me" allows someone forwarded to a voice mailbox to still reach the called party at a designated number
AutoPage™ for alerting users over ESI desktop phone speakers (or, if connected, overhead paging system)
SAMSUNG
Reliability and performance are the cornerstones of the Samsung platform. Their OfficeServ systems offer advanced call processing features other manufacturers charge thousands of dollars to add to their platforms.
OfficeServ systems easily combine digital and IP stations to provide a united system right out of the box. You can begin small and grow as large as you need. You can easily add remote IP phones to your digital system to open new offices. Plus, you can transfer calls seamlessly across your VPN or the public Internet.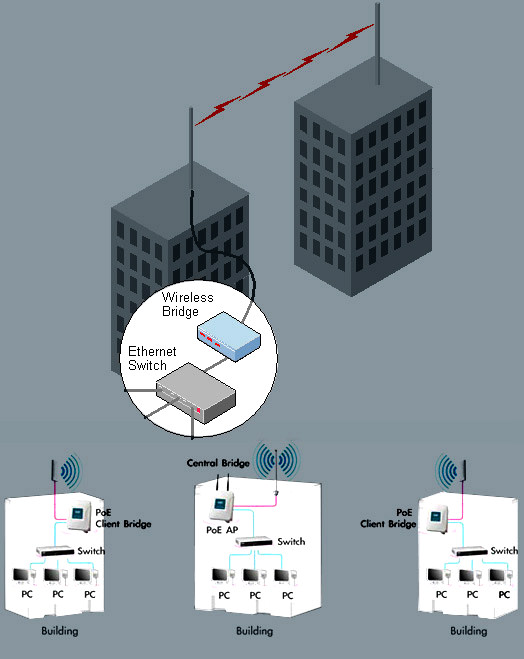 Wireless is often the best solution to connect remote sites to the main office. Golf courses, schools, lumber yards, constructions sites, quarries and any other campus environment can take advantage of wireless bridging to save thousands of dollars in wiring costs.
We offer powerful and affordable wireless solutions for your remote connectivity needs. Cameras, phones, PoS systems and remote PC workstations—they will all operate flawlessly on your properly installed WiFi bridge.
Remote IP phones or cameras
Connect a site trailer to the main building on a job site
Connect two offices on opposite sides of a building or courtyard
Easily cross the street with WiFi instead of hard cables
Wireless Distribution Service for your clubhouse guests
Large area WiFi for warehouses, tennis courts and gymnasiums
Indoor and outdoor access points
Low profile and weatherproof designs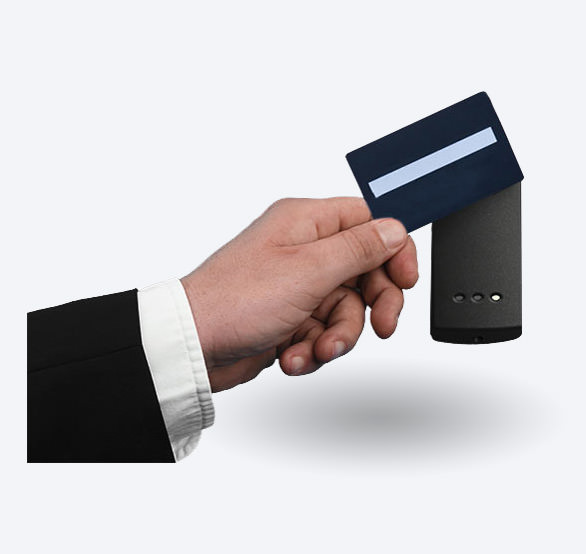 We offer many levels of access control to protect your office from unwanted entry. From simple door phones connected to your phone system to complete site control with entry reports, we will find the best method for your business.
There are three major parts to each access control system:
1. ENTRY REQUEST
Door phones: provide security for office and residential areas. A visitor presses the "call" button and rings in to your phone system. You can talk to the visitor and press a button on your phone or desk to allow entry or manually open the door. Door phones may be used at building doors or at the entry gate for your property.
Keypads: allow you to assign unique access codes to your staff, members or vendors. Dialing a verified access code will trigger door opening. Keypads may be used as stand-alone devices or as a terminal in a larger access control system.
RFID proximity readers: allow your users to present a fob or card-based credential for approval by the system. If it is registered to the system, entry will be allowed based on system settings, including: door location, time of day and the day of week. We also offer combination Keypad/Readers, which allow both credential use and manual access codes.
2. REQUEST PROCESSING
There are three options for request processing: manual, local and central. Manual processing means you answer the call from a door phone and decide whether to grant entry. Local processing is done at each individual door with a stand-alone keypad—programmed with every user ID. Central processing is done by a centrally located cabinet, usually connected to multiple Entry Request devices and multiple doors. Central processing also allows full entry reporting.
3. DOOR OPENING
Magnetic door locks: provide silent door opening and are the best choice when installing an electric strike is not preferred due to door frame construction. Magnetic locks should be selected carefully because they are always fail-safe.
Electric door strikes: are the most common method to secure exterior outswing doors. They are available in either fail-secure or fail-safe, based on the specific use you require.
NOTE—Fail-Safe vs. Fail-Secure: Remember, both electric strikes and magnetic locks require power to operate. These terms describe what happens when you lose electrical power to your locks. These aspects of access control must be taken into account when designing a system for your business or residential building.
– Fail-Safe: when the system loses power, the door is UNLOCKED. This allows persons to safely exit the area in case of emergency.
– Fail-Secure: when the system loses power the door is LOCKED. This keeps exterior doors safe from unwanted entry.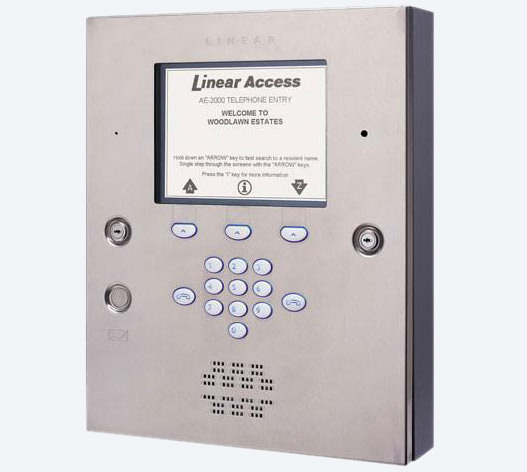 Telentry Systems are typically used in condominium buildings without on-site security. A visitor or vendor can scroll through the list of residents and place a call to the resident through the speakerphone. The resident can then "buzz" the visitor in by pressing a digit on their telephone. Telentry systems also allow entry by access code to let residents, guests and select vendors enter the building without fishing around to find door keys.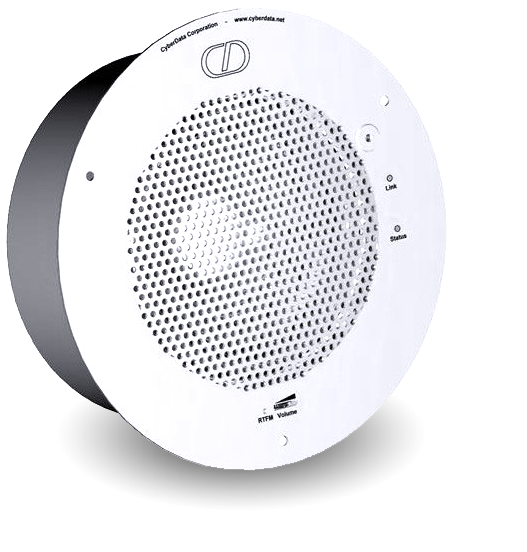 We install and maintain the music and paging equipment required to complete your business' communications system. This can provide the sounds needed to keep your customers company while they wait in your office, while they're on hold, or to page warehouse staff.
Message-on-hold hardware and productions
Overhead and background music
Office and warehouse paging solutions
IP page speakers
Streaming music players for On Hold music
Indoor and outdoor speakers for retail, club, and industrial applications
Industrial and HiFi options
PA systems for club events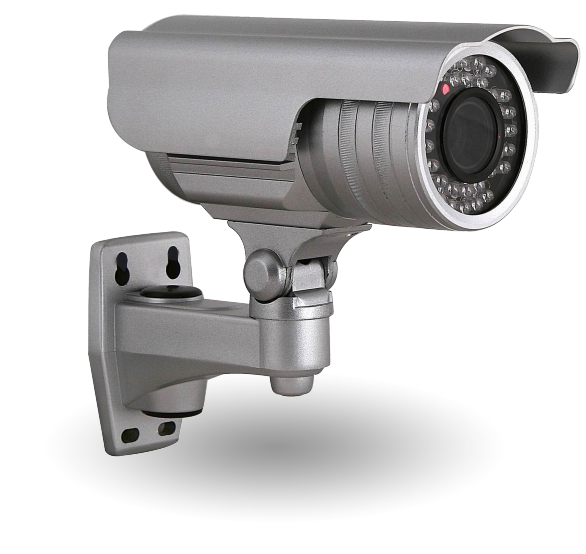 We offer flexible and scalable video security products from the industry's leading manufacturers. These allow you to capture images from any vantage point, record license plates and receive e-mail notifications on after-hours motion events.
HD cameras in analog and IP
180-degree panoramic views
Pinhole cameras
License plate recognition
Stand-alone DVR/NVR
PC-based IP video management software
PTZ cameras
Web-based recording management
Mobile apps for Android and iPhone
Live view via VGA, HDMI, or web browser
Edge recording solutions
Indoor/Outdoor and vandal-resistant cameras
Full-time, motion, and event recording
Event notification via remote playback
Record export
1.3 to 5 MP cameras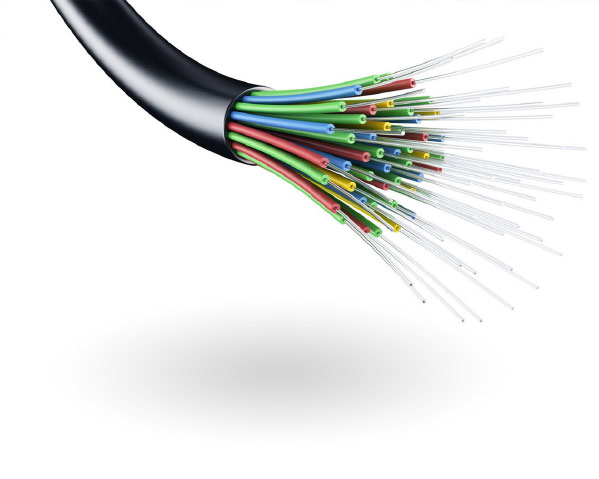 We install, maintain and repair every type of communications wiring for your office or campus environment. In addition, we offer wireless access and bridging devices to maximize efficiency and productivity.
Category 5e and 6
RG-6 CATV
RG-59 CCTV
Fiber Optic
Wiegand controls
HDMI and USB
VGA
Audio