Meet our Team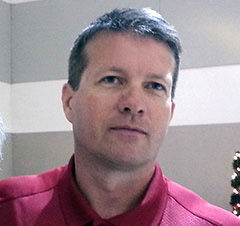 Chris Renninger
Owner Chris Renninger moved to Naples in 1996 after working for six years as a Firefighter/EMT on a civil service base in the Bahamas.
D'arin Morgan
D'arin Morgan was born and raised in Naples. He graduated from Lely High School and served in the Marine Corp Reserve for six years.
Chris Clark
Chris Clark joined Amtel in 2015. He earned his degree in Information Technology from FGCU after graduating from Bishop Verot High School.
Fred Lewis
Fred Lewis graduated from Penn State University with a degree in Business Administration after serving four years in the United States Army.
Chris Hall
Born in Sarasota, Chris Hall graduated from Lely High School and joined the Amtel team in 2005 after managing retail stores for twelve years.
Mark Ivey
Mark Ivey is a specialist with extensive experience, installing communications wiring since 1993. He joined Amtel South in 2004.